Summer Time !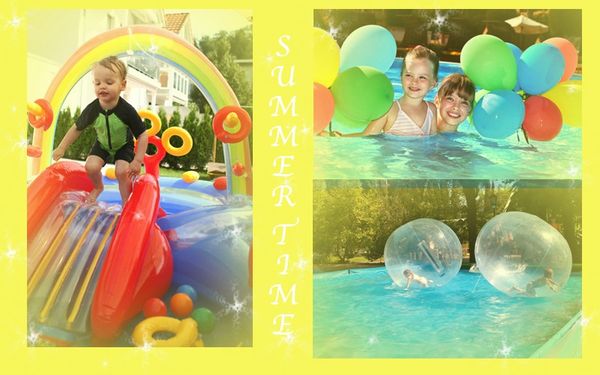 Time to pull out all the stops for maximum fun!
Make a splash with just your child or by inviting his or her friends to a super summer day and/or evening.
You are in your holiday home and want a change from going to the beach, by inventing something original for your kids? Why don't you organize a special event for your little ones … with Great summer food recipes, games, party ideas and maybe some even more awesome family fun ideas.
L'été est là : stop à tous les interdits de l'année !
Nous pouvons organiser une journée d'exception avec vos enfants et leurs amis pour fêter l'été.
Vous avez envie d'un concept original pour profiter au mieux de vos vacances : nous vous proposons de faire une Summer party avec buffet aux couleurs de l'été, jeux d'eau, ballons sur la piscine, toboggans …
Pas besoin d'occasion pour une SUPER SUMMER PARTY !!!