Do you believe in fairies ? We believe..
Pensez-vous que les fées existent ? Nous le pensons...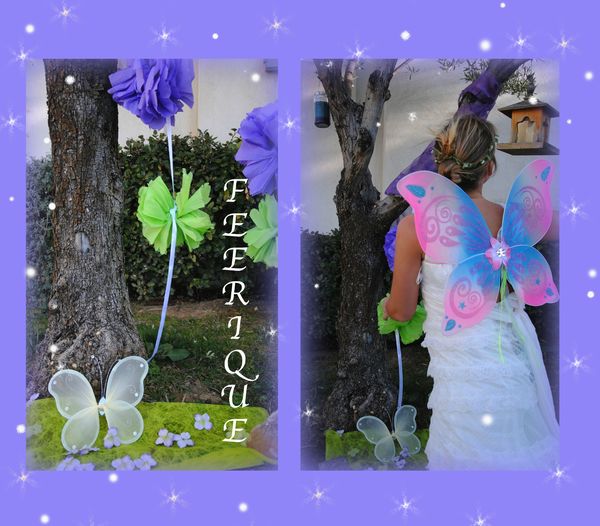 Every girl dreams of going to a fairy garden – it's a truly magical event .
Let their imagination become reality !
With the wave of a wand the fairies transform your event. Buffets decorated with fantastic elements that transport you to the heart of enchanted places where imaginary world activities will be proposed to our new little fairies.
The magic sensation will take over and leave you and your children with unforgettable memories and stars in your eyes.
Toutes les petites filles rêvent de pénétrer dans un jardin enchanté - c'est tellement magique !
En un coup de baguette magique, les fées ensorcellent votre événement : décoration fantastique et animations féériques pour transporter, dans un lieu enchanté, les apprenties petites fées.
Une sensation magique laissera un souvenir inoubliable à vos enfants et les étoiles brilleront dans leurs yeux.