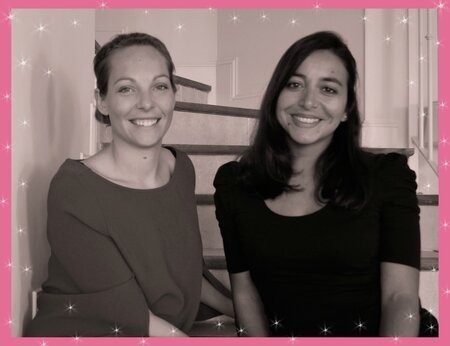 We are 2 young mothers who, as all mothers do, love to please their children.
We are both Events and Service professionals, who can enhance your child's, or your own, birthday by creating a unique and original Event based on a theme, which will amaze everyone !
"My Best Birthday" proposes personalized birthdays, packaged or customized. Please find some examples on this website : however, our imagination has no limits and we'll do everything possible to enchant your child, according to his/her wishes.
Géraldine & Joanna
Nous sommes 2 jeunes mamans qui, comme toutes mamans, aimons plus que tout faire plaisir à nos enfants.
Toutes deux professionnelles de l'Evénementiel et du Service, nous avons envie de dynamiser les anniversaires de nos petits trésors, mais aussi des vôtres, en apportant une touche de design et d'originalité en créant des événements uniques et thématisés, qui les émerveilleront chaque fois un peu plus.
'My Best Birthday' vous propose donc des anniversaires personnalisés, en package ou à la carte, dont vous trouverez quelques exemples sur ce site : notre imagination est cependant sans limite, et nous ferons tout pour enchanter votre enfant selon ses envies.
Géraldine & Joanna